Construction of the Swallowtail lighthouse started in 1859 and was completed in 1860 after the delivery of the lantern from Birmingham, England. The lantern was lit for the first time on July 7, 1860 using porpoise oil as fuel. The tower is made of wood and is octagonal in shape, painted white, with a red iron lantern. Though the base is octagonal, the top of the tower is only seven-sided. This was due to last minute construction changes required to allow the door to open outwards in the lantern to gain access to the deck surrounding the iron lantern.
The lighthouse is 148 feet above the high water mark and cost approximately $2,000 to build. Soon after construction, Swallowtail suffered severe damage from winter gales and requiring major repairs including a rebuild of the foundation. Over the years, many repairs have been required due to severe weather and storms.
Your custom hand-turned pen has been carefully made from wood removed from the lighthouse tower window framing during restoration efforts in 2014. Pens Ink spent several months carefully drying and stabilizing this wood. It has then been turned into a limited number of high-quality pens that have been made available to the public.

If you would like to purchase a Historic Swallowtail Lighthouse pen, check out my Store.

If you would like a custom Historic Swallowtail Lighthouse pen please Contact Me.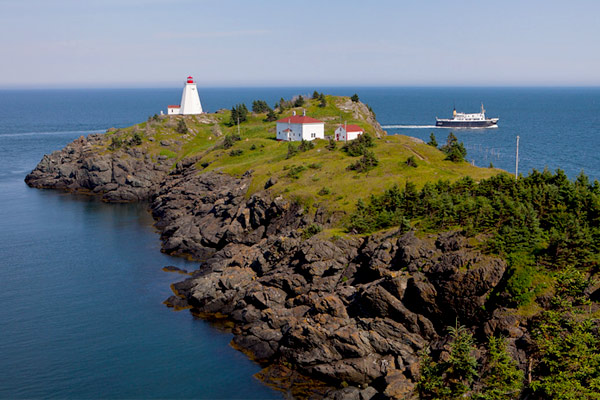 Swallowtail Lighthouse
Grande Mannan Island, Canada