The Mare Island Naval Shipyard, located 25 miles north of San Francisco, was the first US Navy base established on the Pacific Ocean in 1953 and shipbuilding started in 1854. The shipyard expanded to over 5,200 acres in its service life and was responsible for construction of over 500 naval vessels and overhauling thousands of other vessels. To this day, Mare Island holds the record for building the destroyer USS Ward in 17 ½ days during WWI. On April 1, 1996, naval operations ceased and the facility was decommissioned.
Your pen will be carefully crafted from old growth douglas fir removed from historic Mare Island Naval Shipyard.

Please check my
Online Store

to see if I have any Mare Island pens already made. If not, you can
Design Your Own

Mare Island pen, or
Contact Me
and I will work with you to create your own special piece of history.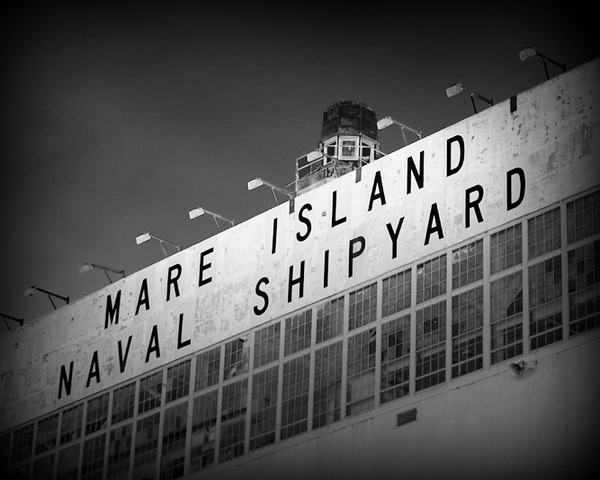 Mare Island Naval Shipyard