The Pacific Lumber Company (PALCO) mill in Scotia, California was the largest redwood mill ever built. PALCO was founded as a logging camp in 1863 when the town was called Forestville. By 1893, PALCO was the largest company in Humboldt County. in the eary 1920's PALCO became a pioneer in sustainable forestry practices through agreements with San Francisco's Save the Redwoods Foundation. In 2004, the deconstruction of one of PALCO's three acre, three story redwood buildings began.

Your pen will be carefully crafted from reclaimed historic redwood from one of PALCO's main building. This historic wood is dense, virgin, old-growth redwood.

Please check my Online Store to see if I have any PALCO pens already made. If not, you can Design Your Own PALCO pen, or Contact Me and I will work with you to create your own special piece of history.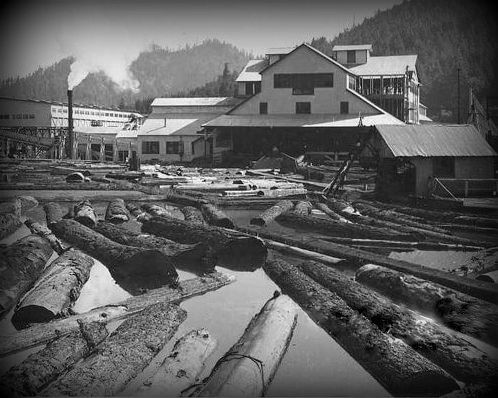 PALCO Mill