During the 1911 – 1916 construction, about 150 acres of Smith Cove was filled in. The newly formed Port of Seattle built Fisherman's Terminal on Salmon Bay, and developed two new coal and lumber piers, Pier 40 and 41. In 1941, these Piers were renumbered to Pier 90 and 91. Pier 91 was the largest pier on the Pacific Coast and believed to have the world's largest concrete pier at the time.
This is also the location of the Maritime Strike of 1934 where striking longshoremen faced off with police and strikebreakers in a series of daily skirmishes that became known as the Battle of Smith Cove". As a result of the strike Seattle lost much of its maritime traffic to the Port of Los Angeles.
During restoration efforts in 2015, a 16" x 32" x 30' beam was removed from Pier 91. Your pen will be carefully crafted from a piece of this historical beam.
Please check my
Online Store

to see if I have any Pier 91 pens already made. If not, you can
Design Your Own

Pier 91 pen, or
Contact Me
and I will work with you to create your own special piece of history.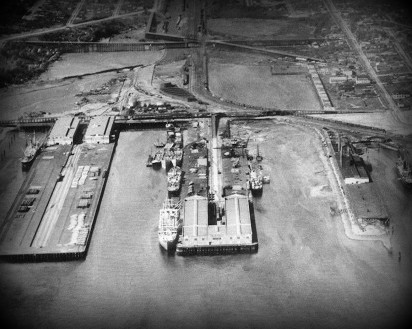 Smith Cove - Pier 91
Seattle, Washington